Trips and activities are an important part of the Upper Canada DSB International Student Program.  These events include community-based activities focused on local culture and highlights along with larger overnight weekend trips to famous tourist destinations.
Local community activities are free to join for students and host families.  The overnight trips are offered at affordable registration rates for those who wish to join.  There is no obligation to take part in any trip or activity but we recommend that students take advantage of as many of these exciting events as they can!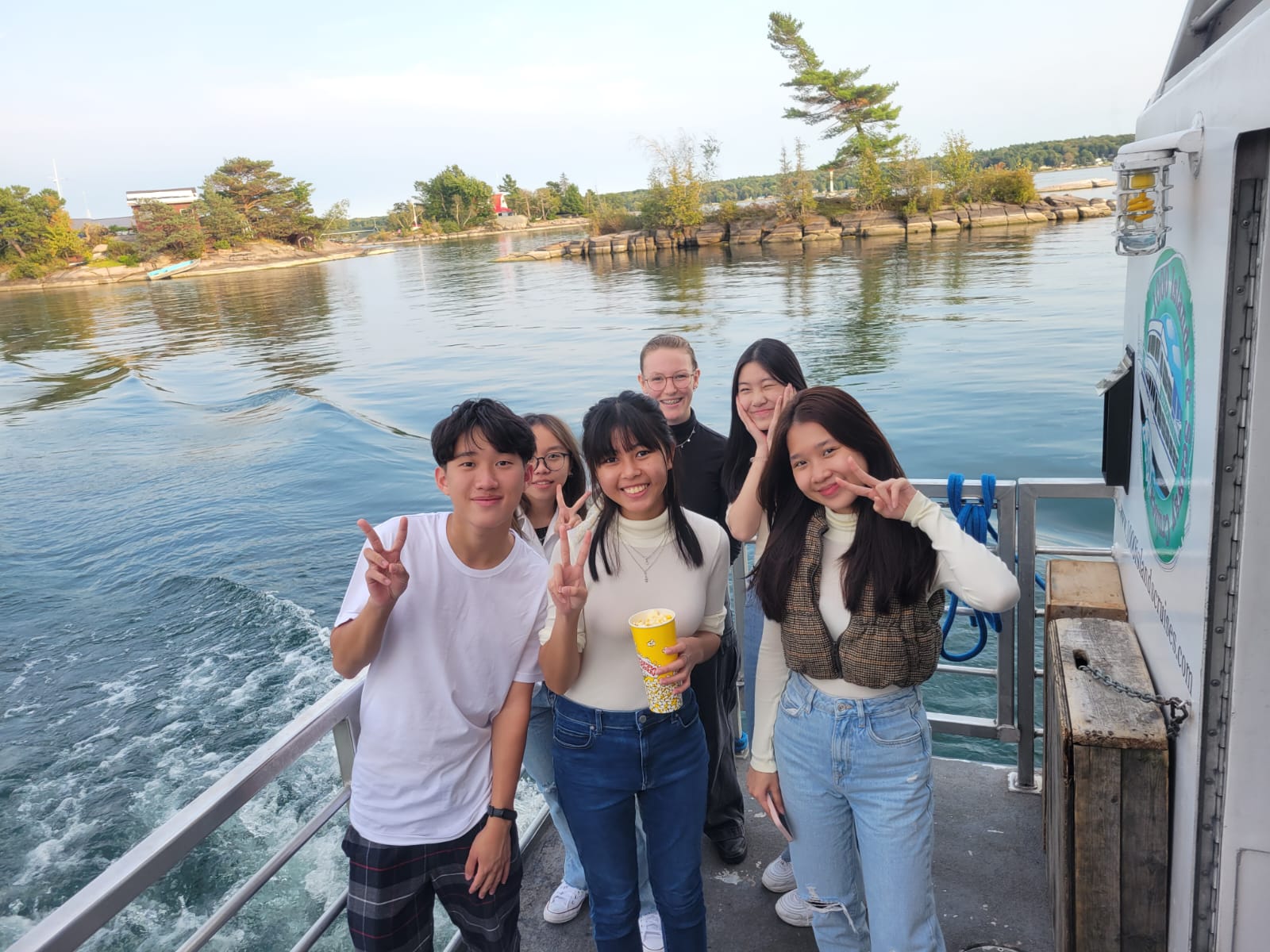 September – 1000 Islands Boat Cruise
What better way to be welcomed to Upper Canada than a cruise through one of our most famous attractions: The 1000 Islands. Students and their host families are invited to Brockville for this welcome boat cruise on the beautiful St. Lawrence River. It's a great welcome to Canada and a chance to connect with other new students from all over our school district.
**This trip is exclusive to students in the Canada Homestay Network Program.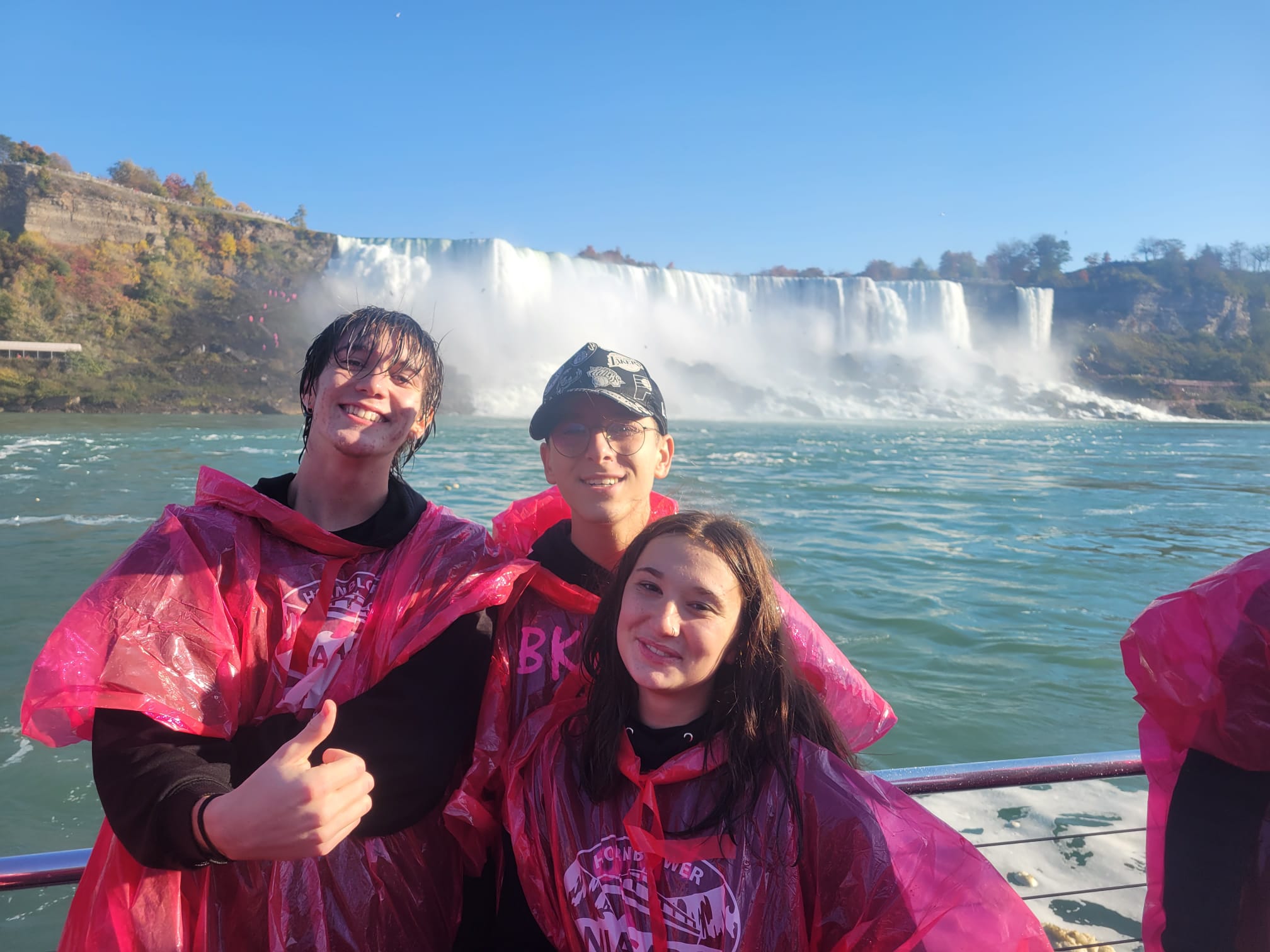 October – Niagara Falls
In our first overnight trip of the year we invite all students to join a trip to the world famous Niagara Falls. Students get a chance to be up close and personal with the Falls through a trip on the Niagara City Cruise ride. Afterwards enjoy some free time on Clifton Hill to explore a variety of shops, restaurants, arcades, and even haunted houses! This is a 'bucket-list' trip that shouldn't be missed.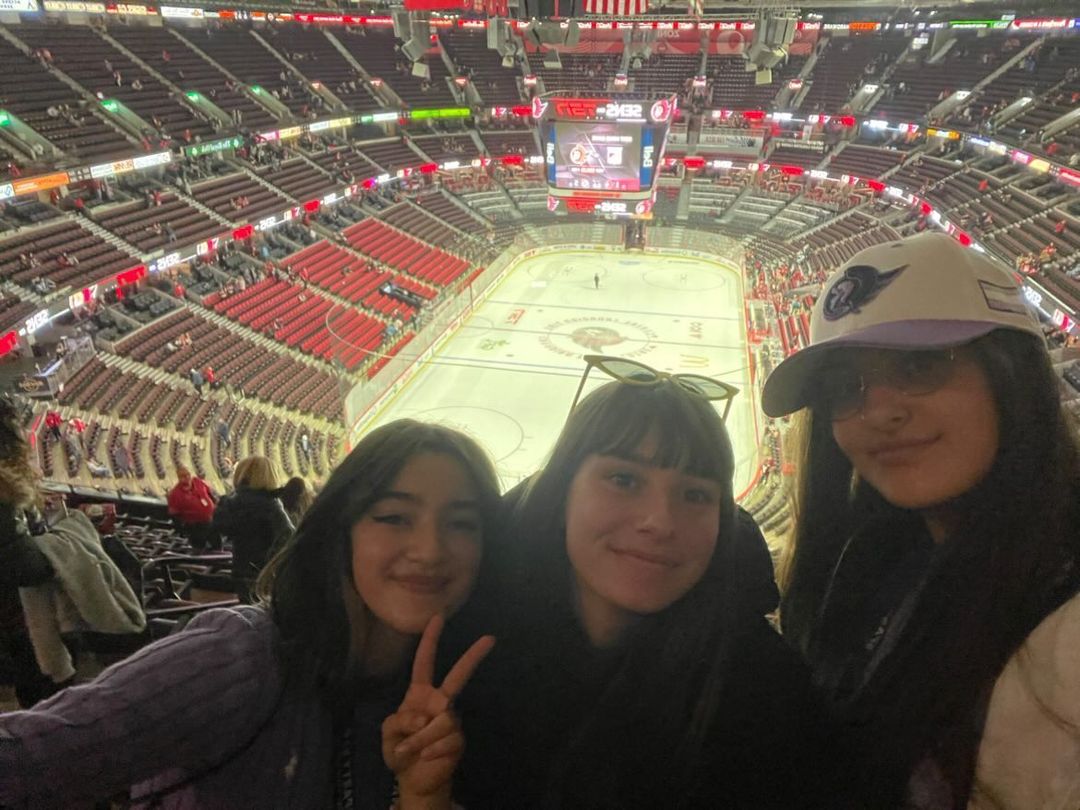 November – Ottawa
Who can come to Canada and not see a hockey game!? As we get closer to the end of the year students are invited to experience the thrills of an Ottawa Senators NHL hockey game. In addition to hockey, students get the chance to have some free time in Ottawa, the capital city of Canada. Take a tour of the Parliament Buildings or spend some time with your friends exploring shops in the ByWard Market.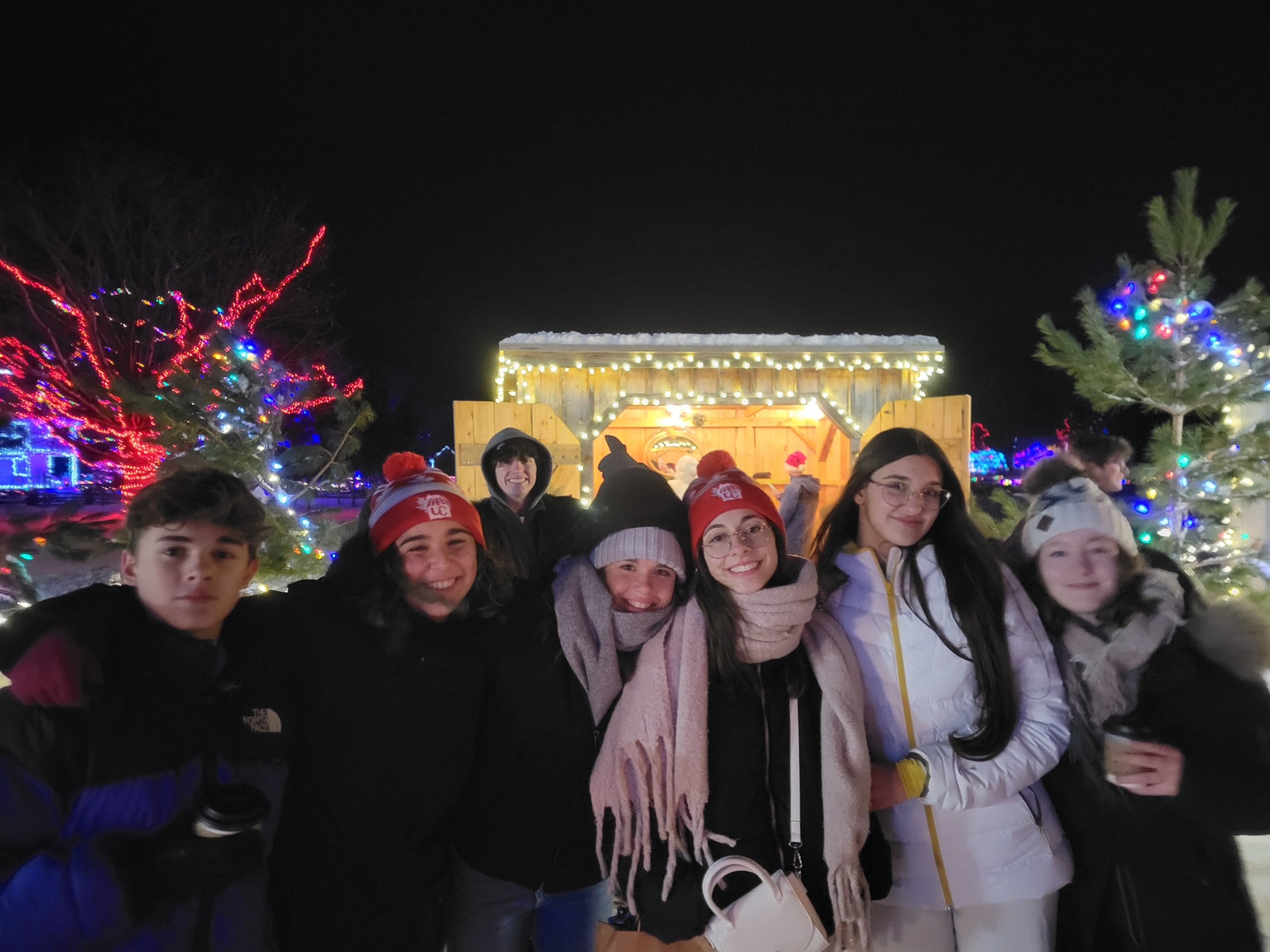 December – Alight At Night
As the year comes to end and the Christmas Break gets closer, students and their host families are invited to an evening event at Upper Canada Village, a local heritage park. Students and their hosts get to see a traditional Canadian village light up beautifully with thousands of Christmas lights. Be sure to say hello to our International Program staff at the front gates for a bag of cookies we bake specifically for this event.
**This trip is exclusive to students in the Canada Homestay Network Program.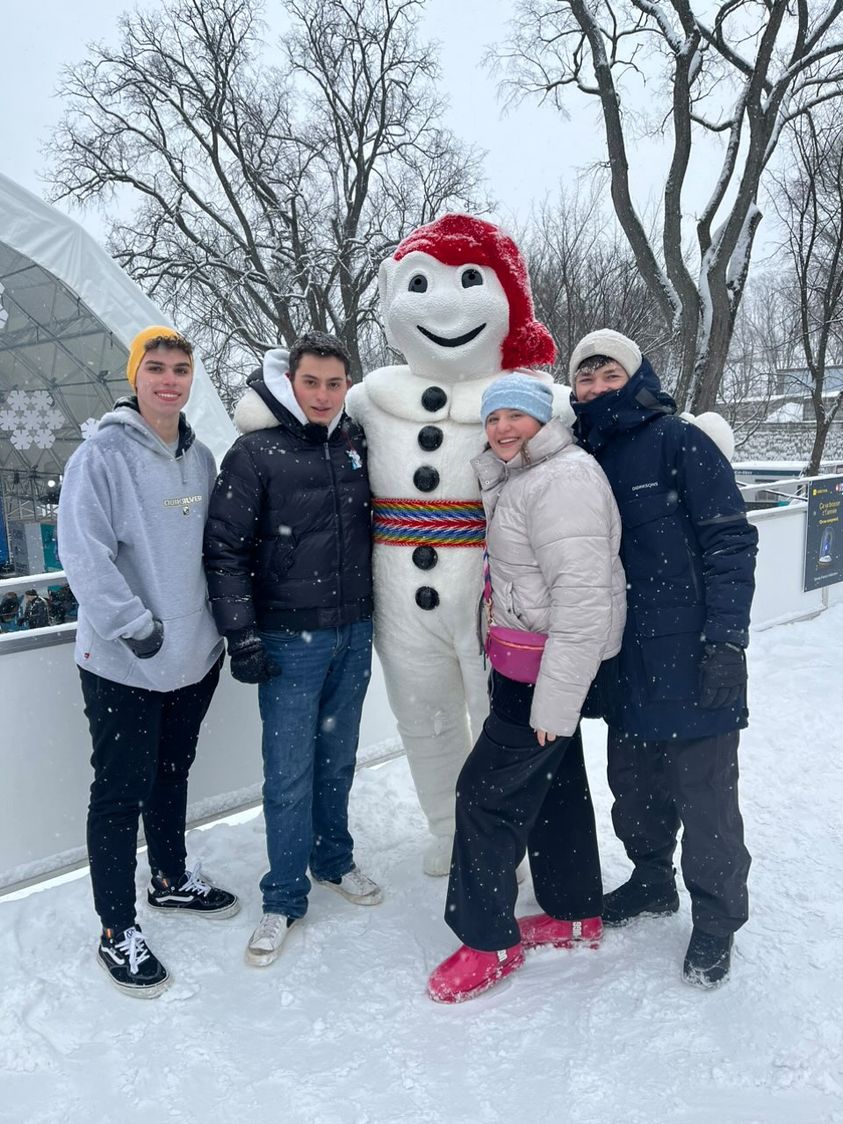 January – Quebec City Winter Carnival
In our first major trip of the new year students are invited to embrace Canadian winter and experience the highlights of the Quebec City Carnival. Highlights of the trip include admission to the Carnival, Ice Palace, an authentic Quebec sugar shack meal, and free time in historic old Quebec City.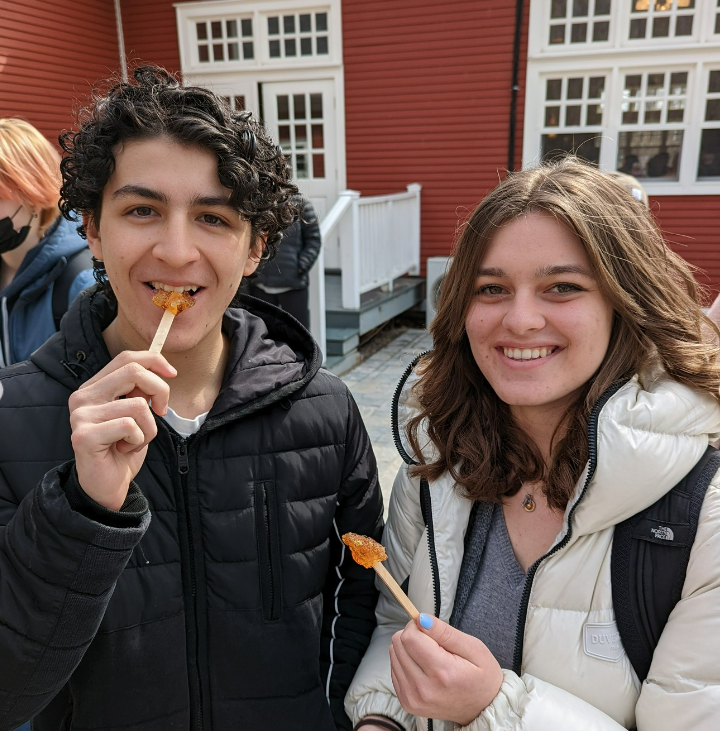 March – Sugar Bush Tours
If you know anything about Canada you know maple syrup. Do you know how it's collected and made? Join us on this trip to a variety of sugar bushes throughout our school district. Students and their host families will get a tour of a sugar bush to learn how maple syrup is made, along with a chance to purchase some sweet treats as gifts, and even a chance to taste some fresh syrup.
**This trip is exclusive to students in the Canada Homestay Network Program.
April – Montreal
Experience the flair of French Canada in this spring trip to Montreal. Students get a chance to visit some of the highlights of the city, including Mont Royal, the Biodome / Biosphere, and Notre Dame Basilica. When you are finished with that, take some time with your friends to explore the shops and restaurants of the historic Old Port of Montreal.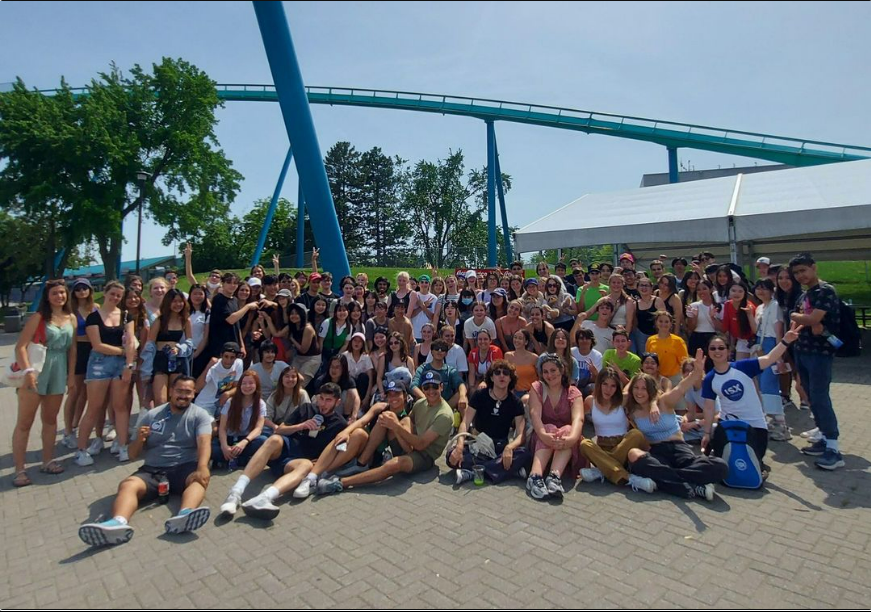 May – Toronto
In our last overnight trip of the year we end the year with a collection of sights and thrills in Toronto, the capital of Ontario and the largest city in Canada. Students have a few chances to get some great views of the city. First with a trip up the CN Tower and second at the top of a rollercoaster at Canada's Wonderland, the largest theme park in Canada.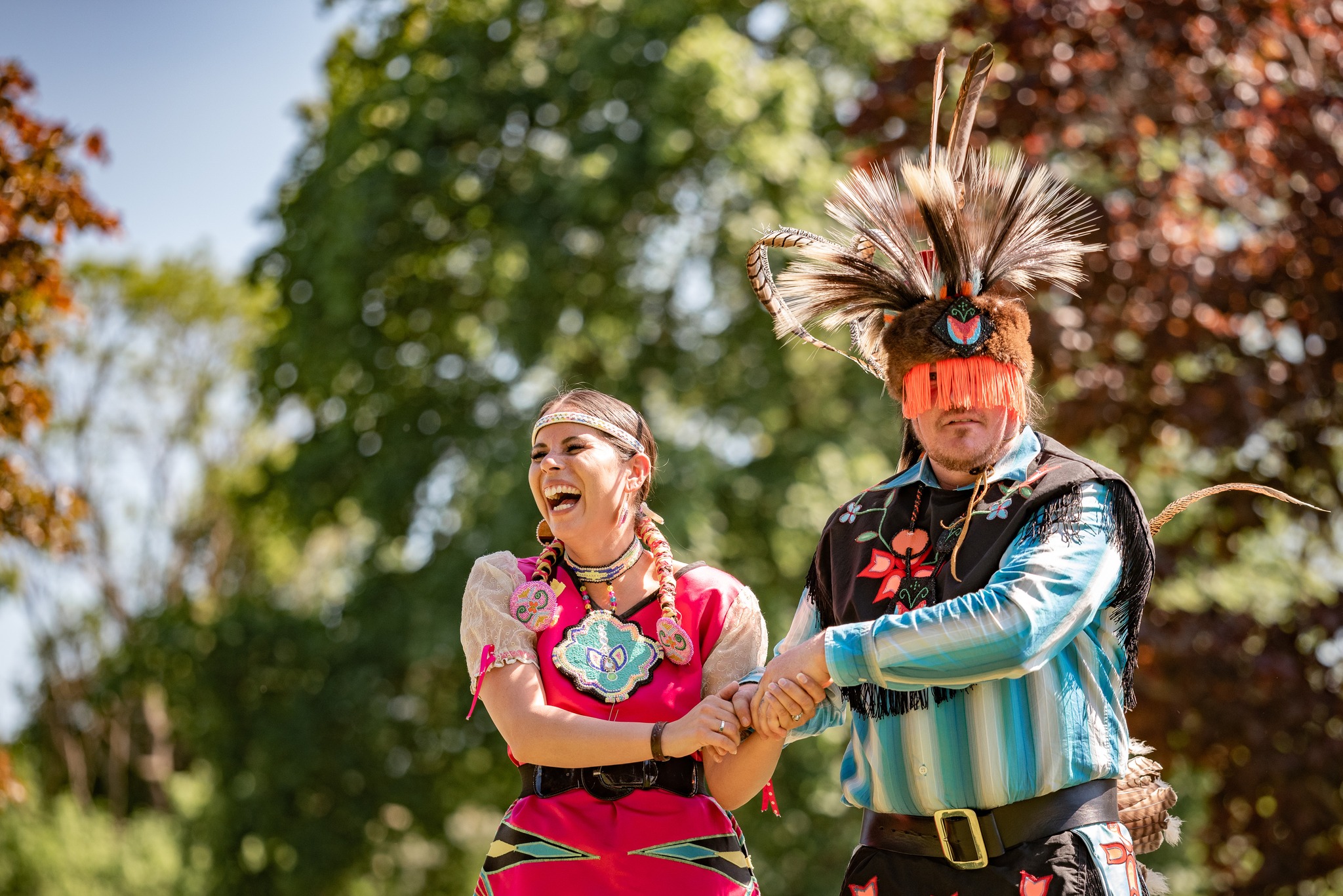 June – Spirit of the Drum Pow Wow
End the year with a celebration of Indigenous culture at the Spirt of the Drum Powwow. Immerse yourself in historical dance, songs, and current Indigenous Canadian facts all while moving along to the beat of the drum through the day. This is a great chance for all students to connect and reflect as we close out a year of study, trip and activities with Upper Canada!
**This trip is exclusive to students in the Canada Homestay Network Program.
Upper Canada DSB International Education Program trips and activities will be announced throughout the summer leading up to the school year so pay close attention to our social media channels!  Instructions for how to sign up for these events will be shared directly with all students, along with your agency/representative.