There are four seasons in Canada: Fall, Winter, Spring and Summer.
You should make sure to bring clothing that is appropriate for the season(s) you will spend in Canada. Weather can be unpredictable, so be prepared for the different changes in the climate.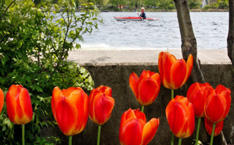 Spring
This season usually begins in March and is an unpredictable season of changing temperatures with a mixture of rain and sunshine. Similar to the fall season, a sweater, light coat, or lined jacket will be needed. A raincoat, rain boots and an umbrella are also good ideas.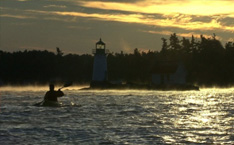 Summer
The season begins in June and is warm and sunny with temperatures ranging from 20°C to 35°C. Shorts, T-shirts, sandals, hats and bathing suits are the best clothing articles to keep you cool.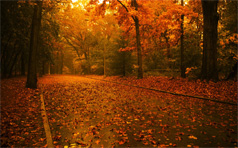 Fall (Autumn)
This is a beautiful season where the leaves change colour and fall off the trees. The season officially starts in September; the weather can best be described as cool and rainy, but can also be hot like the summer or cold like the winter. You will need a sweater, light coat, or lined jacket. A raincoat, rain boots and an umbrella are also good ideas.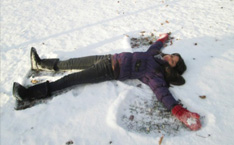 Winter
The winter season officially begins in December but snowfall could start as early as October and last until April. January and February are the coldest months where the temperature can range between -2°C and -10°C with an average temperature of -6°C. Blowing winds can lower the temperatures considerably (this is called "wind chill").
You will need a good winter coat that is both water and wind resistant. It is also recommended to have warm, water-resistant boots, mittens/gloves, a scarf and a warm hat. You may want to wait to purchase some of these items once you arrive to ensure they are appropriate for the weather here.
If you have questions as to what winter clothing you will need, please ask us! We will be able to explain the different types of winter clothing as well as where you can purchase them at reasonable prices.